Description
PAC-SH Series Heavy-duty Pneumatic Actuator is designed suitable for general purpose of valves and damper automation  and offer a wide range of torques enable to operate ball, butterfly, plug valves, dampers or any device that requires a quarter  turn operation for on-off or modulating service.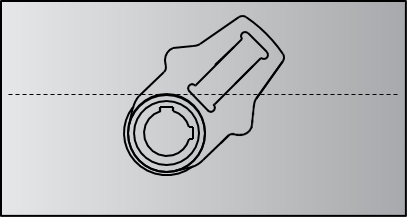 Scotch Yoke actuators are available with symmetric yokes.  Asymmetric yoke provide more constant torque  throughout – at both the break points and end positions.
Features
Wear Resistance : Tension rod is a high strength alloy steel treated to provide a highly corrosion and wear resistant finish. The superior surface finishes, and self-lubricating bearings maximise the transfer of input energy directly to the valve stem.  The tension loaded spring minimises radial loads on the piston rod, further enhancing efficiency.
Service Rated : qualified by accelerated wear testing. The actual service life may be predicted based upon specific application parameters and environmental conditions. Proper actuator selection, enhanced by proprietary data analysis  methods, allows optimum performance and operating economy
Replaceable Bearings : Low friction, permanently lubricated, high performance bearings protect sliding and rotating components,  significantly extending actuator life.
Four Year Warranty : backed by the industry's strongest materials and workmanship warranty.
Corrosion Resistance : incorporate protective internal and external coatings, assuring the actuator's reliable operation in the harshest of environments. The air cylinder is PTFE lined for further corrosion resistance and also reduce friction. The  actuator exhibits excellent corrosion resistance, confirmed by Salt Spray Testing. Construction features prevent water ingress,  allowing to meet IP 66 and IP 67M specifications. The cylinder case is PTFE lined for improved corrosion resistance and ease/smoothness of operation.
Safety : facilitates safe installation and removal of the spring module. It allows for the removal of the spring module in a  manner that eliminates accidental release of the spring force.
Interchangeability : The ease of interchanging the power and spring modules allows quick reversal of the "fail-safe" mode, while  providing for the addition of over-rides, accessories and other modules.
Design : modular design features field serviceable modules. The available modules include the drive, power, spring and  over-ride. These modules are removable, serviceable and interchangeable without removing the actuator from the valve. This procedure does not require special tools or disassembly of any module. This unique feature reduces required plant shutdown time  for service. Modules may be replaced as an assembly or serviced at your maintenance facility.
Modular Inventory : All modules may be purchased separately or in any combination. This features allows reduced parts and  spares inventory at the distribution facility, while substantially increasing the availability of different model configurations.
Namur : The shaft driven accessory interface conforms to the NAMUR standard and is identical on all actuators, allowing for  standardisation of accessory mounting hardware and installation practices.
MSS and ISO Mounting : valve interace meets the dimensional requirements of MSS SP-101 or ISO 5211 defined for  each torque range.
Compact : The actuator design optimises the centre of gravity location, is significantly lighter, and requires less space than other  actuators of equal or lesser torque output
Applications
Chemical and Petrochemical
Food and Beverage
HVAC
Marine
Mining
Oil and Gas
Pulp and Paper
Semiconductor
Water and Wastewater
Original Equipment Manufacturing
Suitable Environment Temperaturee
For standard pneumatic actuator: -20°C~80°C
For low temperature pneumatic actuator: -40°C~80°C
For high temperature pneumatic actuator: -20°C~120°C
Symmetric Yoke Mechanism